NanoScope PRV
(Post-RET Verification)
NanoScope-PRV™ is a model-based, pattern-centric full chip Post-RET/OPC verification software solution. Its production-proven technology leads the industry with network based computing in performance, accurate lithography process modeling, comprehensive defect inspection and analysis, and process window limiting pattern extractions. It provides inspection accuracy with no compromise in performance for critical OPC verification before mask making.
Features and Benefits:
Pattern-centric technology and distributed computing for fast turnaround time with large designs and advanced technology nodes.
Accurate and fast model-based full-chip post-RET/OPC verification running on generic UNIX/Linux based networks. Flexible run choices in batch job or GUI mode.
Comprehensive inspection functions for full process window RET/OPC verification–covers all designs and all critical layers:
Line width and space CD based error detections.
Bridge and break detection.
Hole size and area coverage.
Gate CD uniformity.
Line-end pull back and end cap length.
SRAF printability, side-lobe detection, and more.
Supported by the NanoScope-Modeler and HPA products for accurate defect detection and efficient post-verification defect analysis.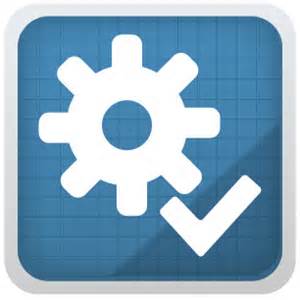 The minimum system requirements are listed below:
Linux 2.6 or later, 64-bit, x86 based processor.
16 or more physical cores.
128 GB or more physical memory.
2 TB or more available hard drive capacity.
Memory and hard drive requirements can vary substantially from customer to customer. Anchor Semiconductor will help each customer with the appropriate sizing of their hardware.